Gabe Rodriguez, DPM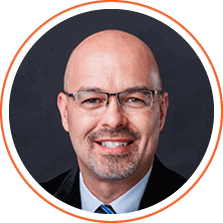 Gabe Rodriguez, DPM
Dr. Rodriguez received his BS in Nursing and his MS in Ministry, before receiving his Doctorate in Podiatric Medicine from Kent State University College of Podiatric Medicine. After graduating, he completed a two-year surgical residency at the Veterans Administration in Dayton, OH.
Dr. Rodriguez has hospital affiliations with Hendricks Community Hospital and Sioux Falls Specialty Hospital. He is a member of American Podiatric Medical Association, American Diabetic Association, current Secretary/treasurer of South Dakota Podiatric Medical Association, and President-elect of South Dakota Podiatric Medical Association. He has been in practice since 2001. Dr. Rodriguez speaks both English and Spanish. He also specializes in limb salvage, reconstructive foot surgery, diabetic foot care, and fall and risk prevention.
Jessica Shaw, DPM
Jessica Shaw, DPM
Dr. Shaw received her undergraduate education at the University of South Dakota and attended medical school at Temple University School of Podiatric Medicine in Philadelphia, Pennsylvania. After graduating, she completed a two-year residency at The Veterans Hospital in Lebanon, Pennsylvania.
Dr. Shaw is a member of the American Diabetic Association and is affiliated with Sioux Falls Specialty Hospital. Before starting her own practice in Sioux Falls, Dr. Shaw served in the Army for 4.5 years as an X-Ray Technologist.